Reigate was over the rainbow in full celebratory mode on Saturday 9th September, as Pride in Surrey serenaded through the town and transformed Priory Park, on one of the hottest days of the year – and Tapestry was there in full support.
We sponsored Pride Plus, Pride in Surrey's VIP area, donated a stand to the Samaritans and helped set up… Stewart was there in full glory sorting out the bins, as you will see in the pics!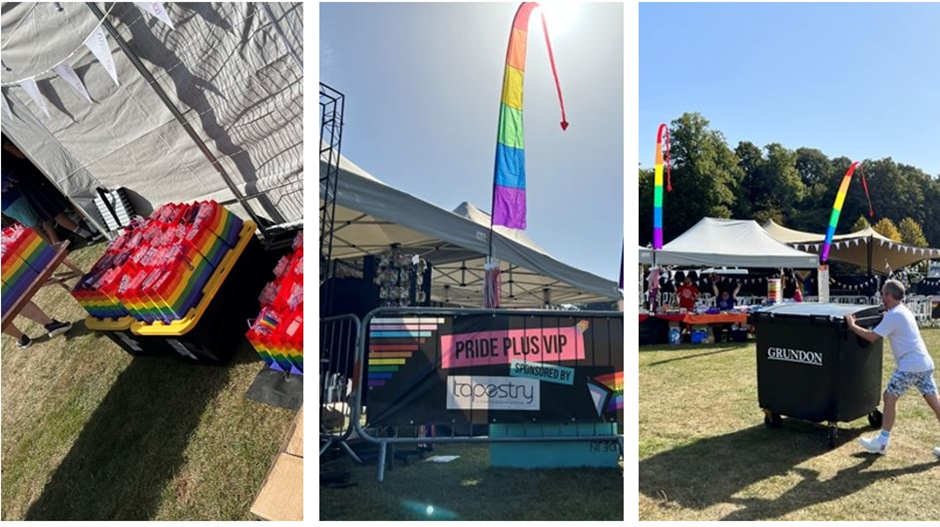 It had been touch-and-go whether the event would take place this year, after Pride in Surrey lost everything in an horrendous fire which blazed though its warehouse in May, but the show must go, and that it did in colourful style.
The festival, which ran long into the evening, included live acts, plentiful refreshments, and stalls, reaching out to the LGBTQ+ community and beyond… as far as space, it seems. Please note, a resplendent Storm Trooper, no doubt hunting down one of the spectacularly filled goodie bags.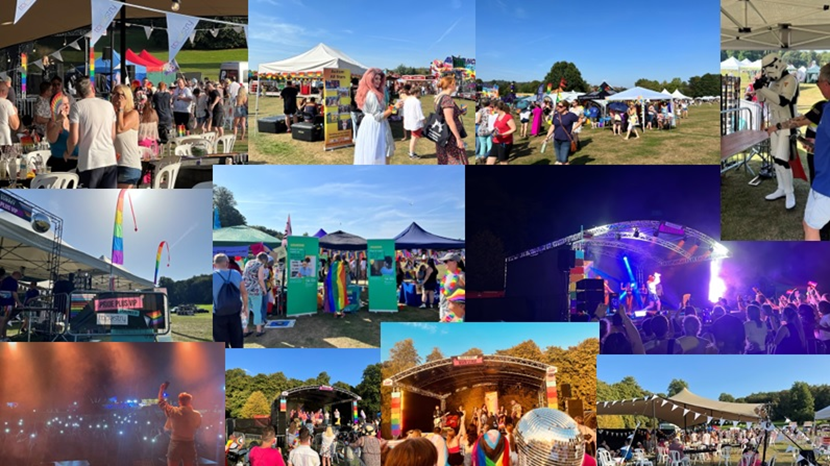 Pride in Surrey continues to rebuild itself after losing everything in the fire; the team's commitment to community outreach, is stronger than ever and support is always welcome. To find out more click here.
To make a donation, click here.
For more information about The Samaritans, and their involvement within the LGBTQ+ community, click here.
Join Tapestry and Pride in Surrey in 2024, when the event will take place at a different location in the county, we'll let you know when and where!