Last month we had the pleasure of presenting at the MRS's Virtual Media & Advertising Summit, sharing the virtual stage with some great presenters, hearing about topics from purpose driven advertising to the power of audio and about some new and exciting methods used for gathering data and rolling out insight findings.
We were there to talk about The Power of People's Passions – an ambitious international research project that we conducted in partnership with Discovery Inc.
Powering People's Passions is at the core of Discovery Inc's DNA, but we wanted to illuminate the power of people's passions – understanding how passions like a love of sport or cooking or DIY are triggered, how they benefit our lives, and the role that media plays in triggering and sustaining people's passions.
Here are 5 things we learned:

We're all a pretty passionate bunch! More than 8 in 10 of us have a passion for something, and over half of us are super passionate – regularly taking part in high involvement activities, whether as a member of a club, a volunteer, or even in a career relating to that passion area

Passions aren't just about entertainment, they're actually fundamental to our lives – they help us to feel in control, they give us confidence, give us a sense of connection and belonging, and
above all, make us happier people!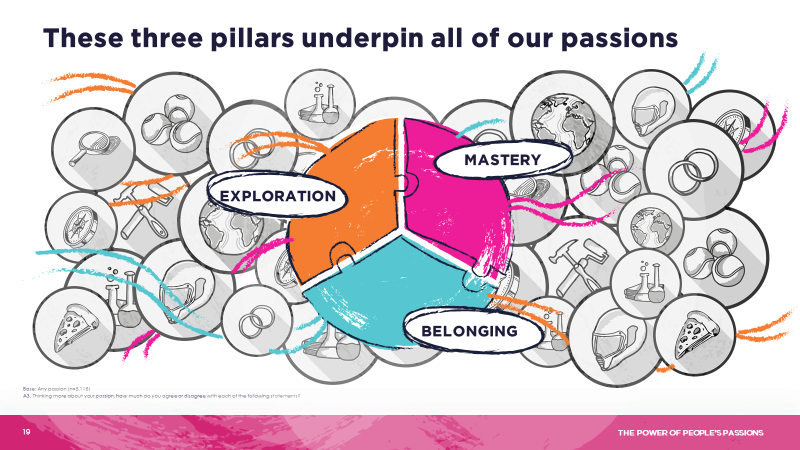 Here's the science bit – our passions fulfil the three fundamental psychological needs that motivate us and are essential for our psychological health and wellbeing, as explained by Self Determination Theory.

Depriving participants of their favourite TV shows about their passions is pretty cruel, but an excellent way to demonstrate just how important TV is in powering people's passions. TV can not only be a trigger for our passions, but also helps us to dig deeper, keep us up-to-date, informed, inspired and build a connection with other likeminded people

And finally, we found that Discovery's Portfolio is #1 for people's passions, with channels like Eurosport and Food Network as well as shows like Wheeler Deelers, Dr Pimple Popper, Flip or Flop and Naked and Afraid all helping to fuel people's passions – providing a source of inspiration, trustworthy information delivered by experts, and a connection with authentic, real people.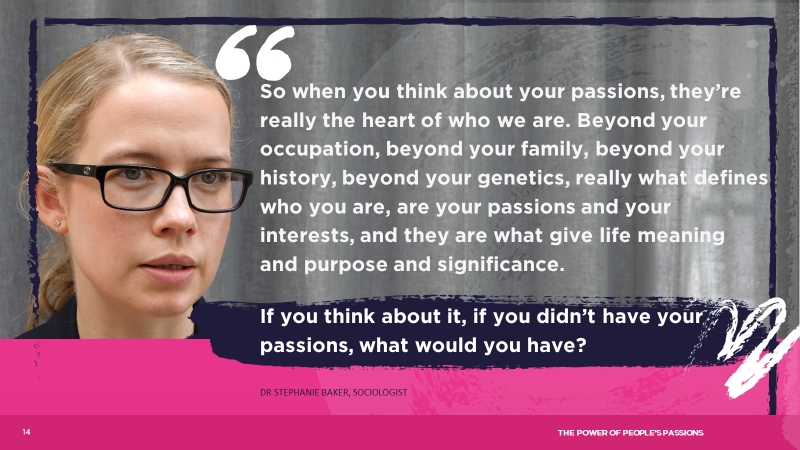 If you missed the MRS summit, there's still time to access the on-demand webinar here.